The Company…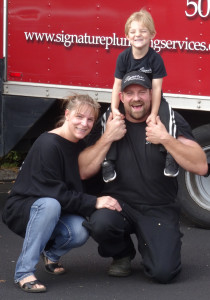 Signature Plumbing Services, LLC is a newly established business in the Portland metro area. The company strives for more than just the purpose of making a profit. More specifically, it is the intention of SPS to donate a percentage of its profits to local animal rescue foundations.
Additionally, SPS will accommodate the service needs of the elderly with discounted pricing. The owner believes in top notch customer service, whereby the customer is able to ask questions and get answers, understand the process up front, participate in decisions, and not be hit by unexpected surprises and charges.
By engaging in community reciprocity, SPS will bring accessible and affordable service, public awareness, and grass roots integrity back to the forefront of the plumbing service industry.
The Owner…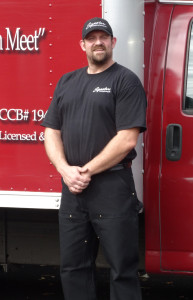 David DeShores has been in the plumbing/construction industry for nearly 20 years. He has extensive experience in residential and commercial plumbing, ranging from new construction, to remodels and additions, to troubleshooting service and repair issues.
He is a native Oregonian, spending his entire life in the local community he is serving. A family man, he is married to his beautiful wife, Heather, with whom has a son. He also has one four-legged child, Madyson. He is very interested in the outdoors, especially high lake fishing. He has an enormous interest in sports and can talk classic baseball with anyone!
David has tremendous compassion for and investment in helping the elderly.  He also has a huge heart for dogs and animals in need, and is committed to aiding local rescue efforts to turn the crisis around.   David wants to bring honesty and integrity into the community.  There is too much focus on greed and not enough focus on giving back.
Help him help others. Your use of this company is a direct investment in your community.
Our Giving Program…
David and his wife are fully committed to the cause surrounding animal welfare, rescue, and education of our society about these issues. It begins with just one person and spreads from there. A percentage of each and every profit dollar earned by Signature Plumbing Services will be donated to the Oregon Humane Society and Angels with Misplaced Wings, in support of local grassroots efforts and a model for what animal welfare and rescue should be.
Please check out some of the wonderful organizations we support: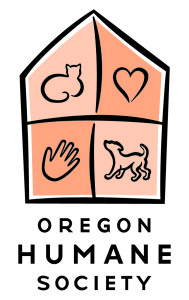 Oregon Humane Society
"Building a community of compassion is our goal – through adoption of homeless pets, animal welfare legislation, humane education, abuse investigation, and community outreach and leadership."
For 142 years Oregon Humane Society has been sheltering abandoned animals, fighting cruelty and neglect, and working to build a caring, compassionate community here in Oregon. Although they have thousands of members and 1,500 volunteers, they, like us, are really nothing more than a single person saying 'Yes, I want to help.'
OHS is not affiliated with any other local or national organization and receives no tax dollars; the work is made possible only by the generosity of people like yourself. Established in 1868, OHS is the largest and oldest humane society in the Pacific Northwest and rely entirely on private donations for everything they do.
OHS now serves the needs of over 11,500 animals each year. With over 100 staff and members and a volunteer force of 1,500, OHS is dedicated to adopt 100 percent of the animals admitted to the shelter.  – excerpt from Oregon Humane Society website, http://www.oregonhumane.org

---
Angels with Misplaced Wings
"Angels with Misplaced Wings' purpose is to empower people to consciously contribute to their communities. Our commitment to this purpose will be demonstrated by engaging people in our journey of providing long-term and hospice sanctuary to differently-abled and senior animal companions in a loving, family and home environment. We are dedicated to providing and promoting quality, advanced and alternative health and medical care that perpetuates quality of life for animal companions; it is our intention that sharing our experiences will provide our community with knowledge, possibilities and hope. Serving and advocating for the animal welfare community will be a primary focus of our organization, cultivated through partnerships with other humane organizations to provide needed support, services, and resources. Angels with Misplaced Wings is more than an animal companion sanctuary, we are a family…a place where no one gets left behind."